Thanks Ben Lendardt from the Garden Conservancy for forwarding me the CBS This Morning news clip about the wonderful benefits of gardening for our veterans. The Chicago Botanic Garden in Glencoe, Illinois is providing a wonderful program for veterans to work in this very special botanic garden, which helps them heal from the stress they have experienced and begin to rebuild their lives.
Most service men and women understandably have some PTSD (post-traumatic stress syndrome) from being in a constant state of readiness. Gardening and nature have been shown to help reduce this stress.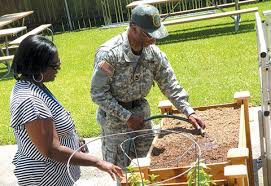 No one is quite sure how it works, but participants say that "gardening is good for their souls". Their stress is greatly diminished and they attribute their improved health directly to gardening.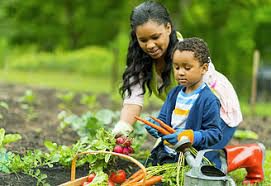 This program also builds community among service men and women, as well as their families. We all know that gardening is a wonderful experience which can be a solo experience or shared with others.
It turns out there are similar programs out there, providing the same opportunity for our wonderful veterans. It brings a huge smile to my face to think about veterans discovering the unparalleled power of nature to heal our deepest wounds - and that there are some generous folks out there providing these opportunities for our well-deserving vets.
Here are some other interesting and related programs for vets:
Gardening Leave - a British horticultural therapy charity that focuses on the mental health of British Armed Forces veterans.
Gardens for Heroes - a Maryland program which promotes health, well-being, community and reintegration through the healing powers of horticulture.
Veterans Healing Farm - a program in North Carolina which serves veterans by growing and donating high-quality fruits, vegetables, and flower bouquets to veterans and their caregivers free of charge. Additionally, they support veterans by offering workshops on innovative gardening techniques and foster a thriving micro-community of veterans and civilians who build deep friendships and cultivate emotional, physical, and spiritual health.
Growing Veterans - this Washington state program provides horticultural therapy to end the isolation that leads to veteran suicide. They use the farm to provide place, purpose and camaraderie.