Wreaths have been used at Christmas for hundreds of years. It's circular shape represents eternity, as it has no beginning and no end. From a christian religious perspective the wreath represents an unending circle of life.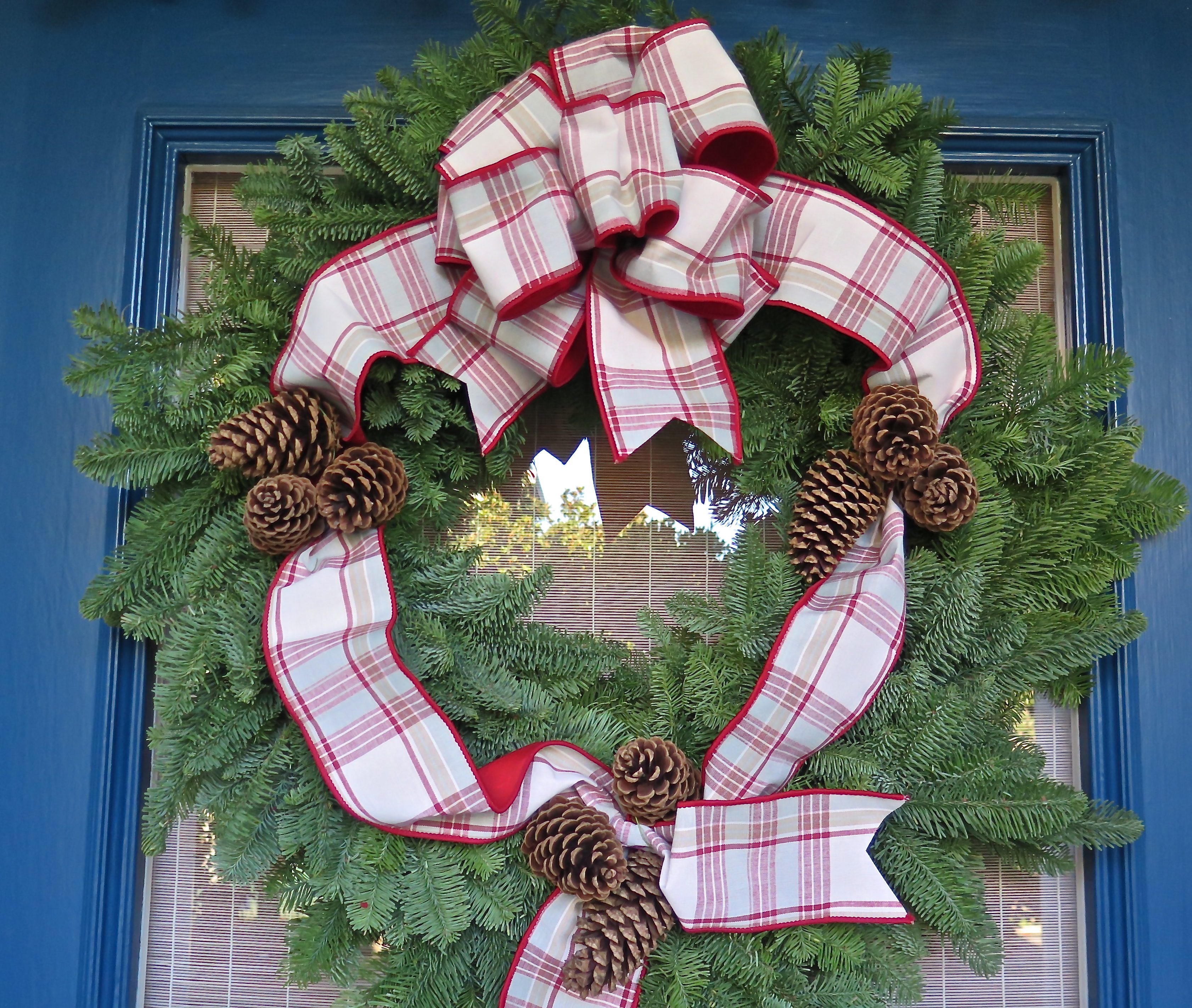 The wreath above is on my front door.  I loved the grey, white and red plaid colors of the ribbon and thought is was perfect this year, as my house is grey with white trim. I used the same ribbon on the garland around the lions on my front porch.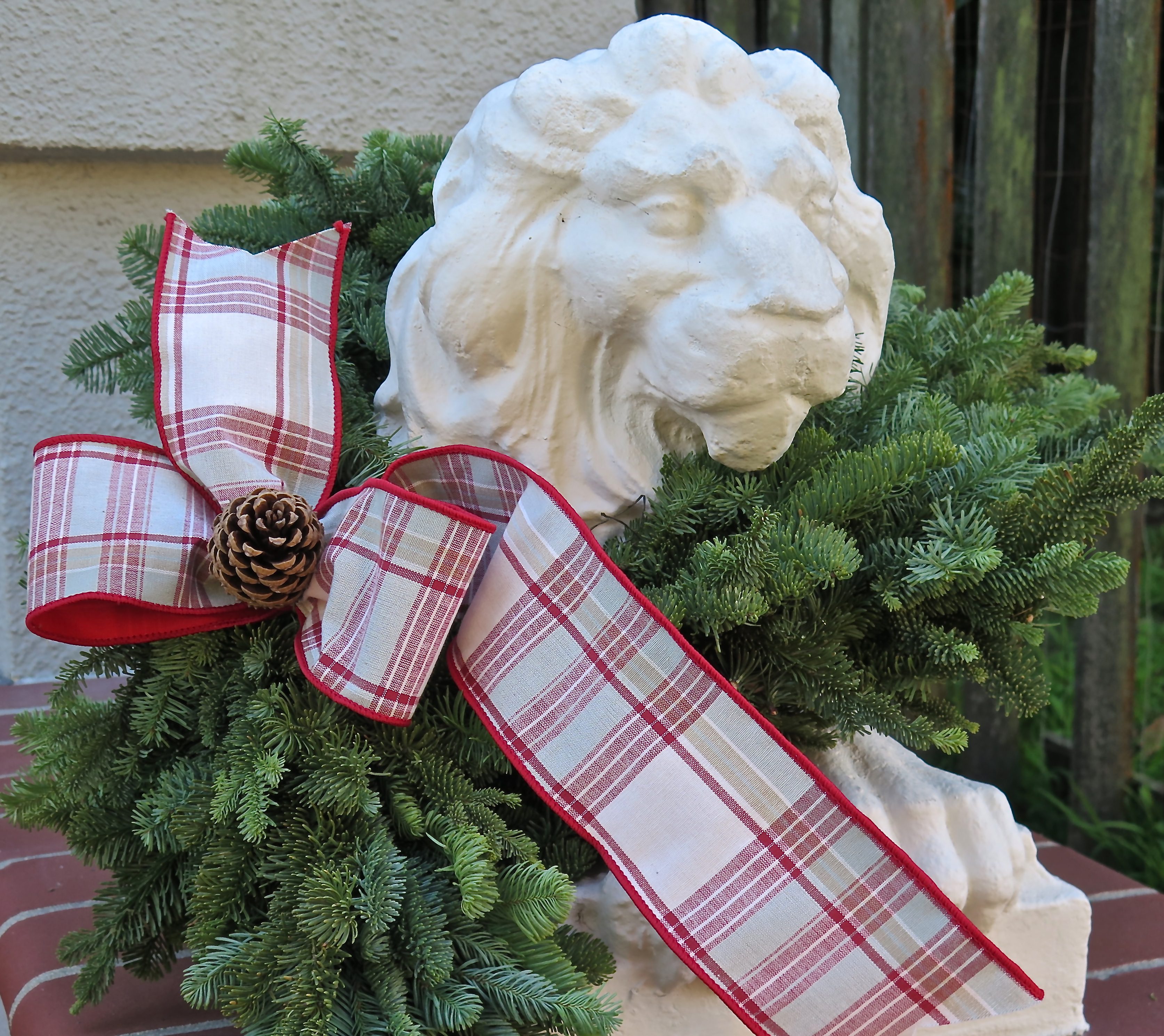 Historically, wreaths were made out of evergreens, most often pine branches or holly. Evergreen symbolizes growth, strength and everlasting life. The bright red holly berries symbolize Jesus' blood that was shed for Christians.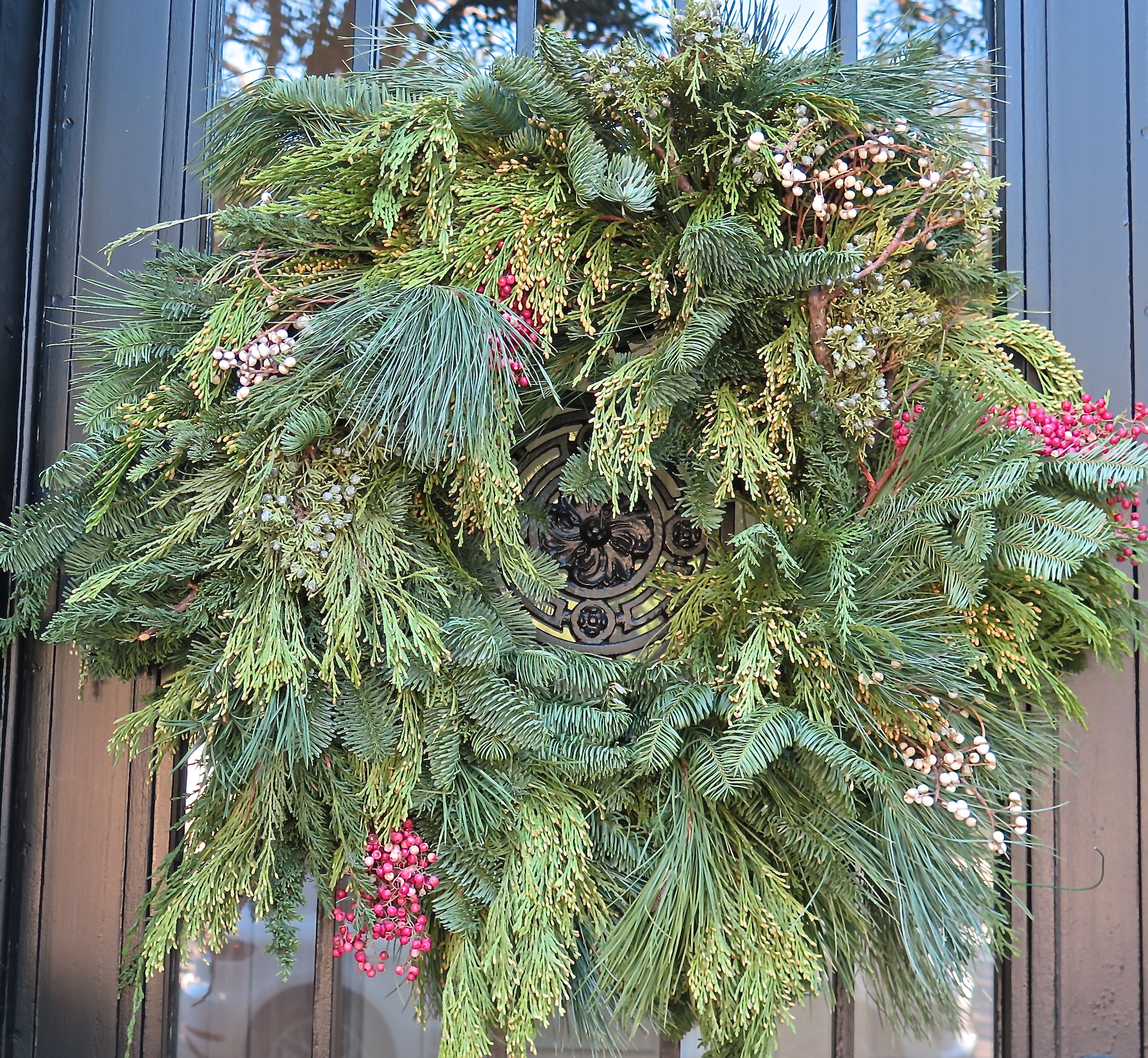 Today, you can see wreaths made out of magnolia branches, grapevine, oak branches, glass Christmas balls, fabric, fruit or various materials that are constructed into a ring or a swag.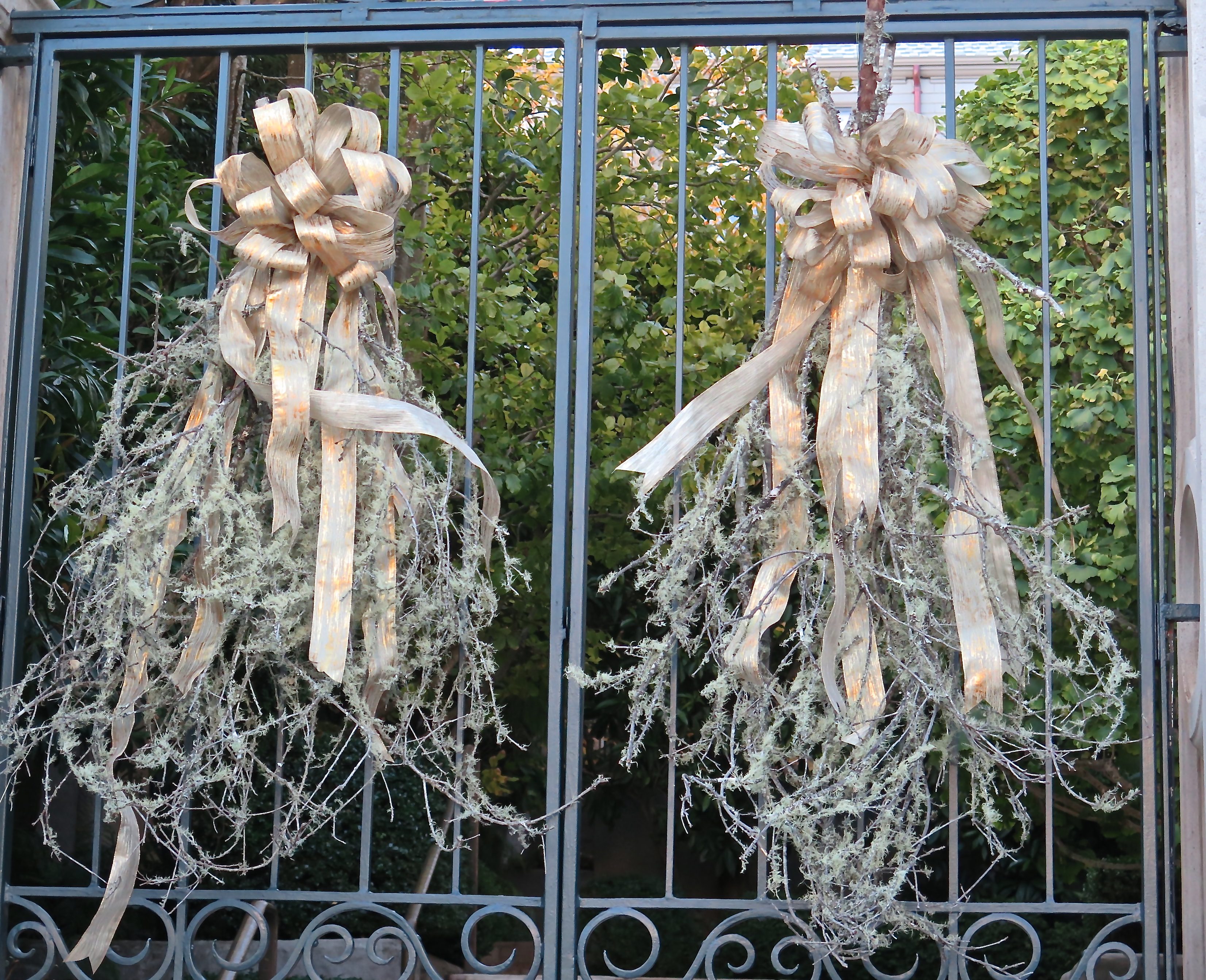 Walking around my neighborhood I came across many different types of wreaths, all beautiful in their own way. Many families have traditions for the type of wreaths they use during the holiday.
My friend Laura made the wreath below for me a couple of years ago and I still have it hung in Napa! It was made out of natural materials so has lasted a very long time. Each Christmas I add a ribbon, but it is beautiful year round.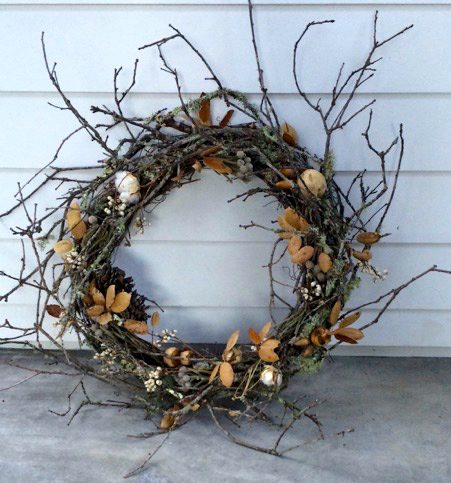 Let there be Peace on Earth, Good Will to all!