I have a few glorious days in Hawaii this week, beginning with a couple of days in Honolulu, Oahu, where I happen to be born. While my husband was in meetings, I sought a botanical garden outside of the hustle and bustle of Honolulu. A local recommended The Ho'omaluhia Botanical Garden, located in Kailua about 30 minutes from Honolulu by car. I was told that locals love this botanical garden and that there are very few tourists who make the trek to this garden.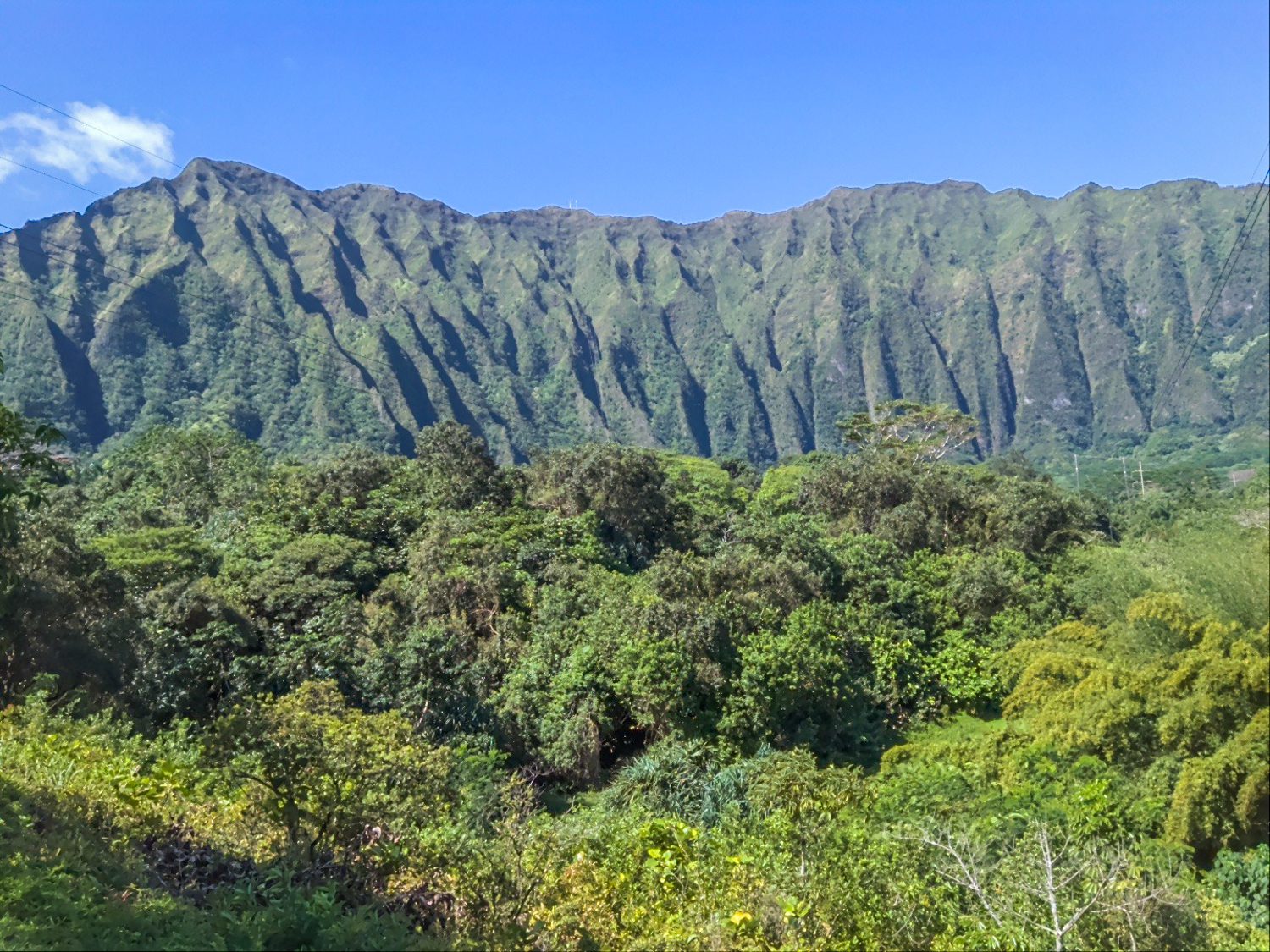 This botanical garden was well worth the journey. The 400 acre garden is located at the base of the stunning Ko'olau Mountains which serve as a backdrop for the gardens. It was designed and built by the Army Corps of Engineers in 1982 and was designed for flood protection. Ho'omaluhia is a rainforest garden containing plants from tropical regions around the world - Hawaii, India, Sri Lanka, Malaysia, Polynesia and the Philippines.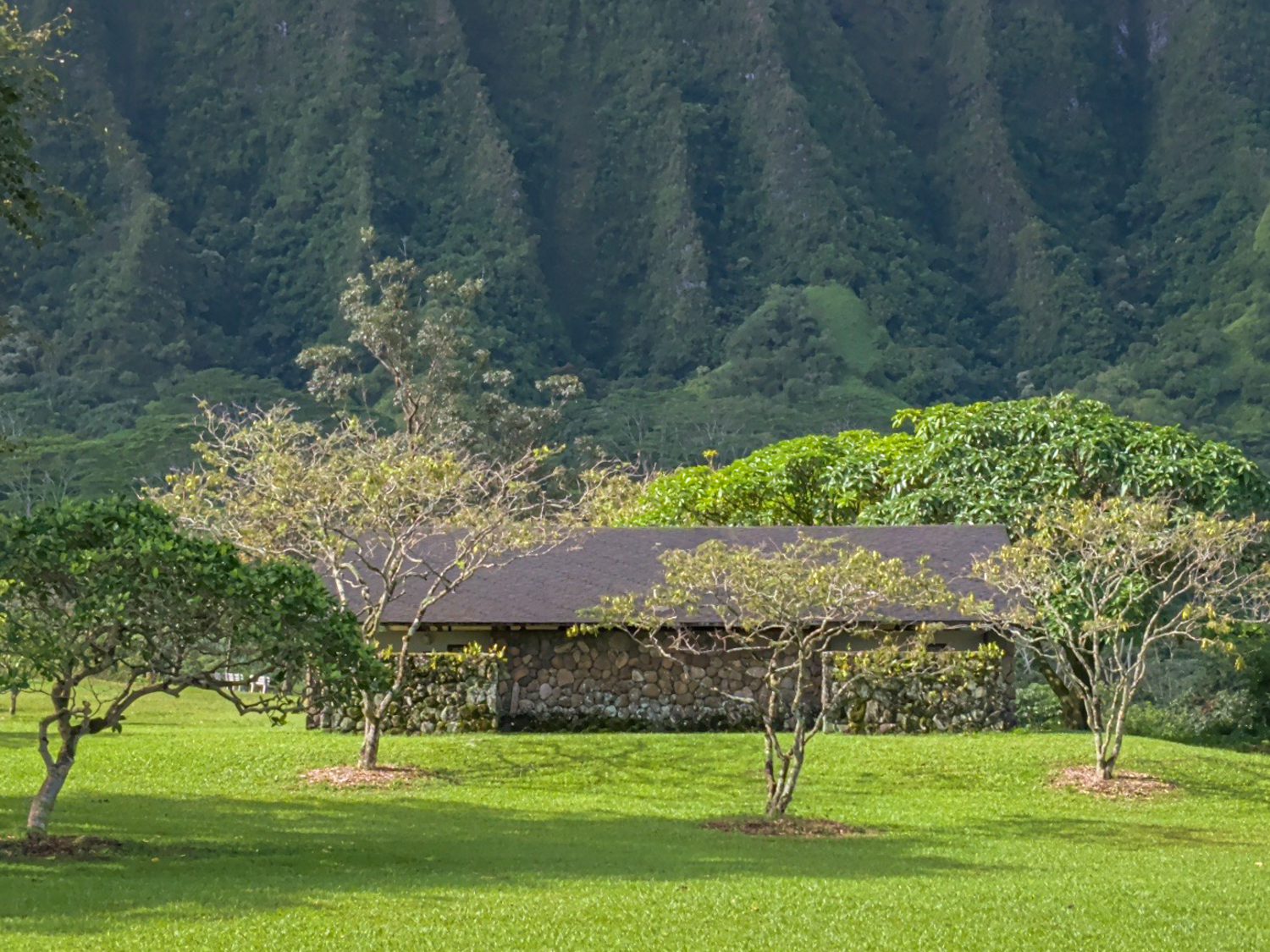 The botanical garden feels more like a park than a botanical garden. Some of the trees and plant material are marked but most are not. The wood & stone structures located in each garden area provide a rest area, seating and restrooms. I recommend parking at the visitor's center and walking up the main road past the various garden areas to the end of the road, enjoying the spectacular view of the mountains at the top, and then working your way back. You can easily do this in 2-3 hours, depending upon your pace.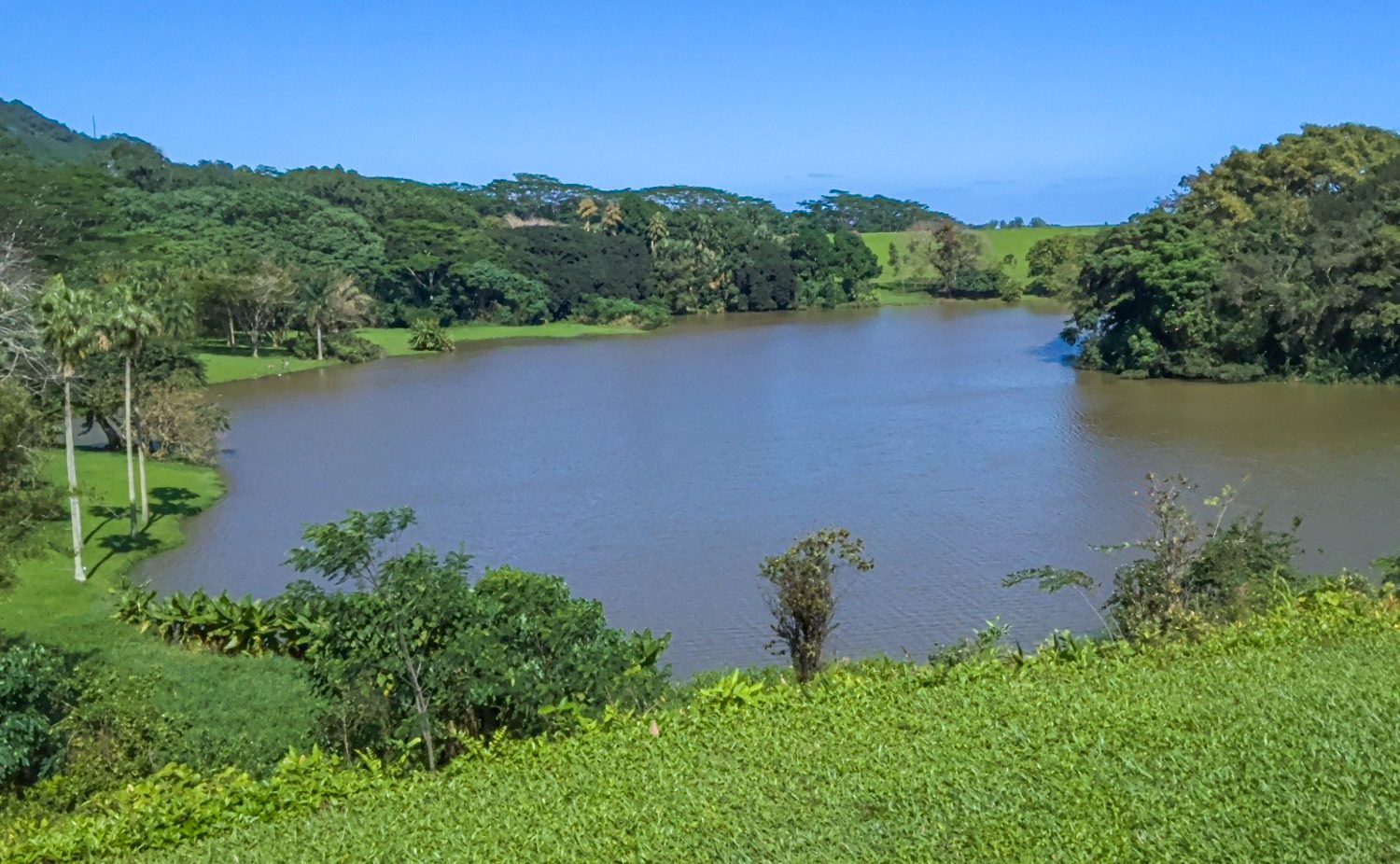 The garden includes a 32 acre reservoir which can be viewed by walking down several paths.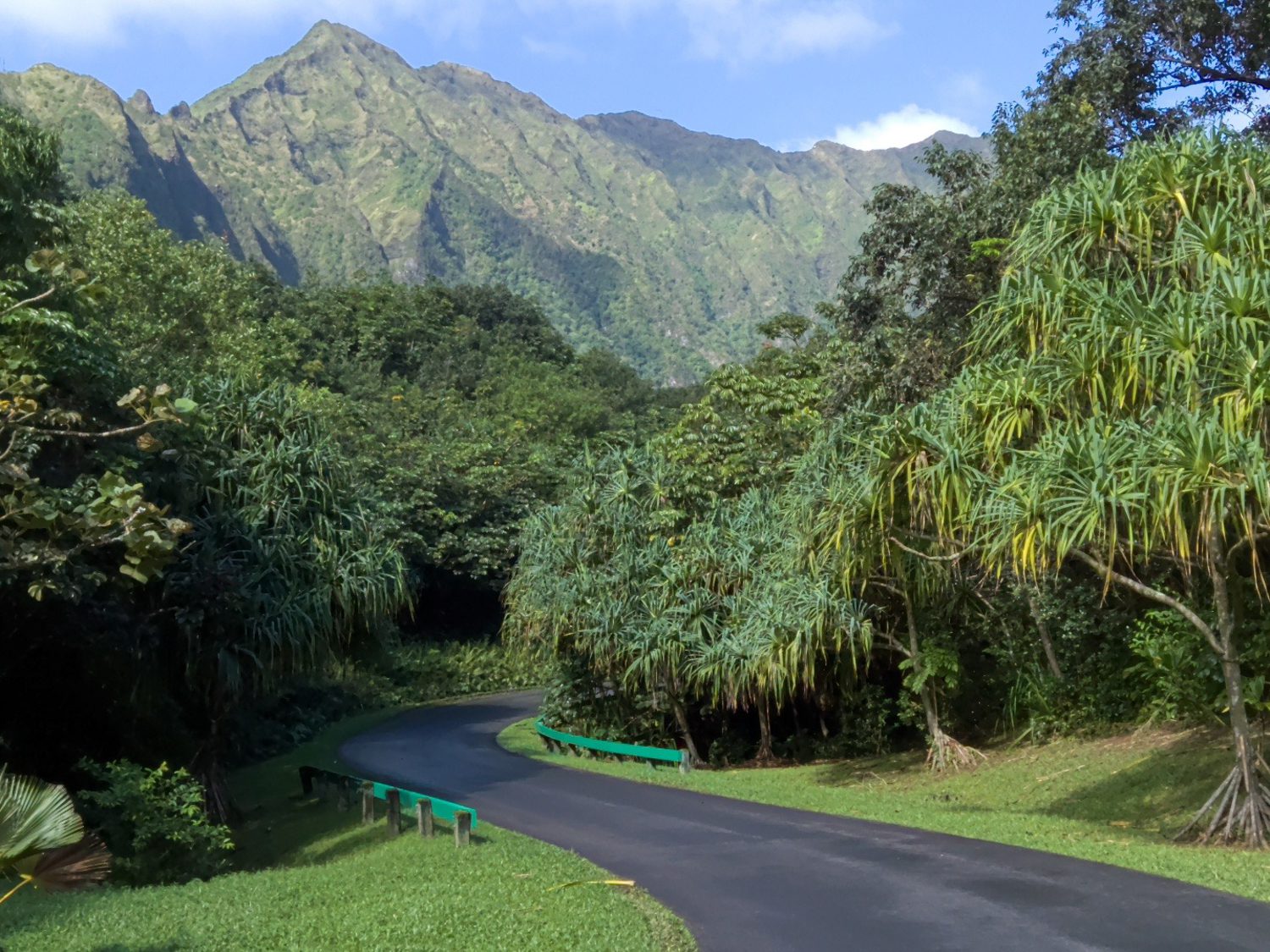 Most of the flowers I saw were on trees, which provided a splash of color amongst the mostly green folliage and trees. The one new tree I learned about was tabernaemontana - a large, flowering tree that contained the most fragrant white flowers which I enjoyed as I passed the Kahua Hau garden. The real reason you come to this botanical garden is for the trees, greenery and views - not flowers. Walking through this botanical garden is a meditative experience which is rarely interrupted by another visitor.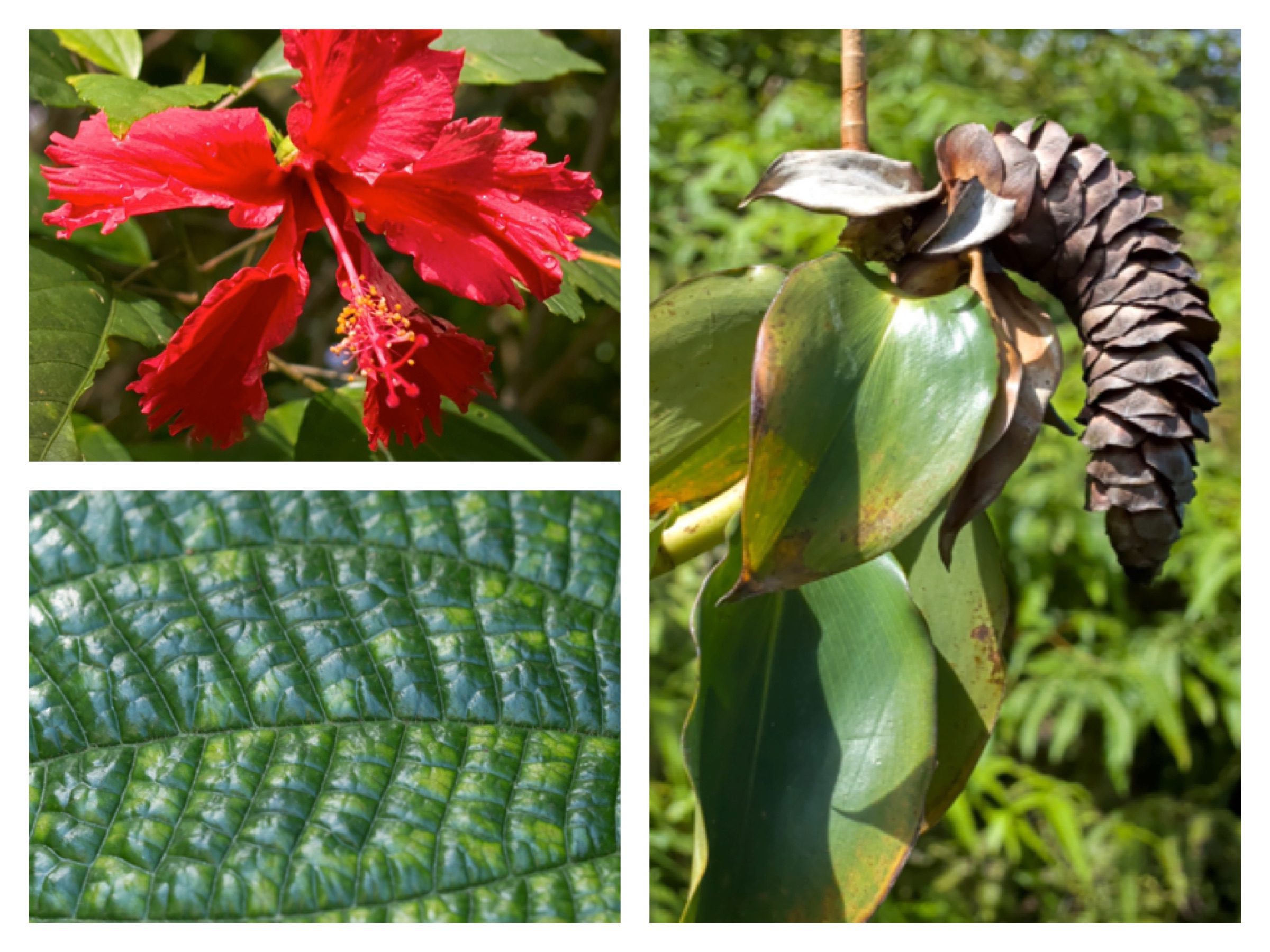 If you find yourself on Oahu, check out this verdant paradise. You will be glad you did.