Last week I was in St. Andrews, Scotland with my husband and friends and had the opportunity to visit some local gardens in between rounds of golf. One of the gardens we visited was Wormiston House (renamed by the current owners to "Wormistoune House") in Crail, roughly 15 minutes from St. Andrews. The original property was deeded by King William the Lion in 1180!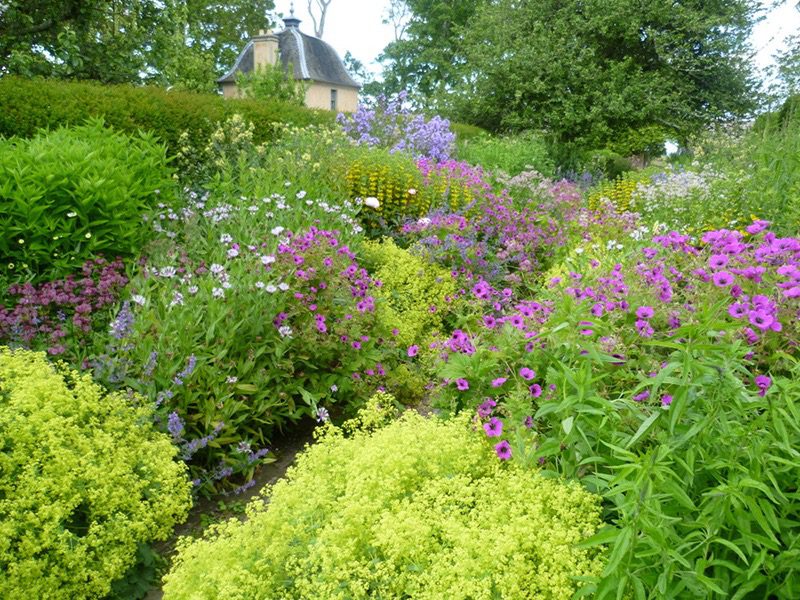 Today's owners, Gemma and James McCallum, have been restoring their home and gardens over the past 20 years and they have done an amazing job. What an incredibly ambitious project. Despite the fact that we were visiting the property in the month of October, there was quite a lot to see. (The above picture was taken during the summer).
Kathleen Taylor, Head Gardener of the 13 acre estate, generously showed us around, by showing us all of the walled gardens and rooms including this spectacular potager or kitchen garden. The structure of this garden was accomplished with box hedges and stonework. The garden is not only visually beautiful, but it generates a massive amount of vegetables during the summer. Kathleen said that they plant cutting flowers in some of the beds because they can't consume all of the vegetables.
Don't you just love the plant markers? They are stakes which have been painted black and inscribed with chalk.

We discovered lots of color and fullness in the perennial borders, despite being a late-fall garden.
There were many interesting designs using small stones in the most unexpected places, which I just loved. Some served a purpose as pathways, while others were merely whimsical designs in the grass for visual interest.
One of my favorite areas of the garden, surprisingly, was the area just outside of the walled gardens and rooms, because of the expansive views. This portal to the outside of one room allowed us to take in the views, including the shoreline and water, beyond the property.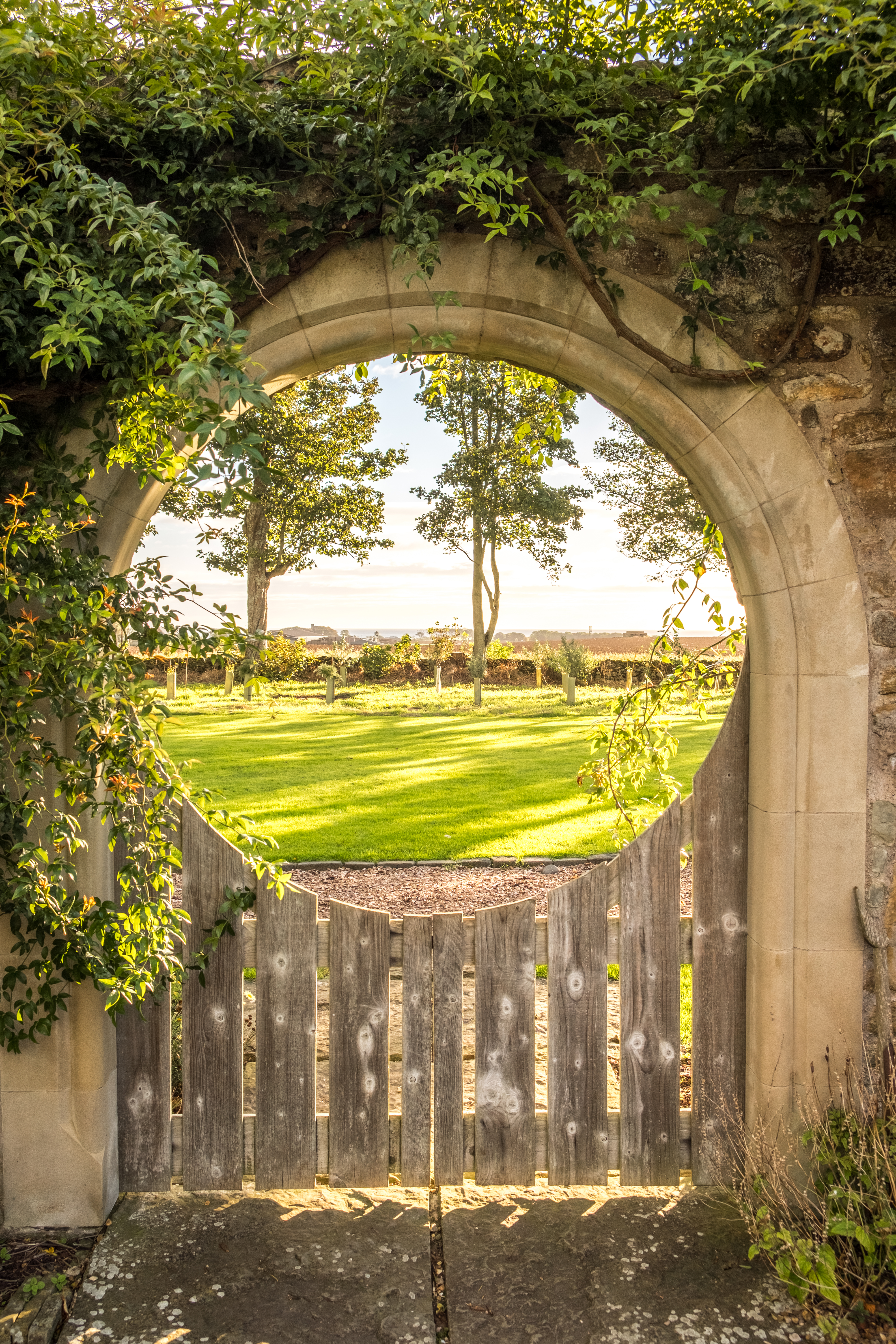 Through this door, we discovered the area below, which Kathleen called the "nuttery". Presumably, this garden contains newly planted nut trees. I did not have the chance to learn more about these trees. Don't you just love the pathway they've created that leads them into the woods surrounding their property?
Wormistoune's large pond, or lochan as it is called in Scotland, was re-landscaped two years ago. Kathleen says it is already teeming with wildlife and she looks forward to planting new waterside plants in the future.
Thanks to Kathleen Taylor for the fabulous tour, and to both Kathleen and the McCallums who are lovingly caring for this very special property, so that people may enjoy it for generations to come.