My new friend Tessa sent me a wonderful gift last week prior to a dinner we were hosting - a flower arrangement from San Francisco florist Fleur T (pronouced "flirt"). And it wasn't any old flower arrangement - it was a beautiful box, lined with colorful tissue paper containing three small glass vases, each with their own assortment of flowers.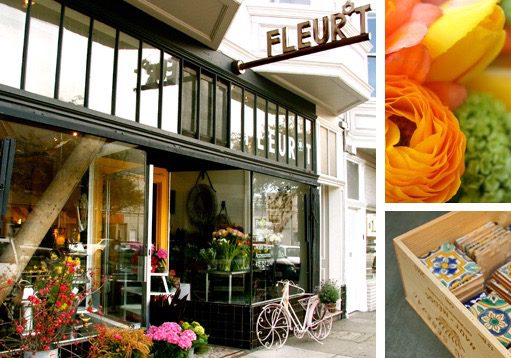 When I removed them from the box and set them on my foyer table, the three vases formed an instant arrangement. One contained kumquats and greenery, one contained orange miniature roses, and one contained greenery. Very clever and very simple to do.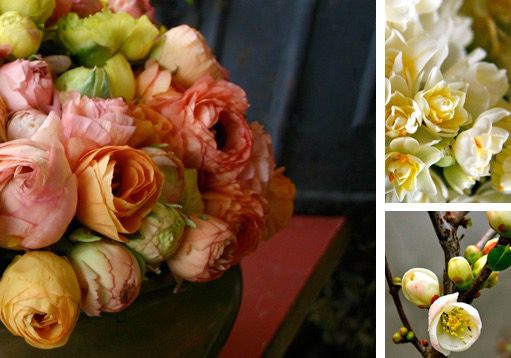 Flowers truly are the perfect hostess or thank you gift - and these flowers were particularly special. They are the gift that keeps on giving... Thanks Tessa for the beautiful flowers and for sharing your special resource with me!