It's the Thanksgiving weekend and I was lucky to have my family with us in the Napa Valley again this year. On Saturday - looking for a fun local project - my gardening-inclined  Mom, sister-in-law Susanne and niece Kate went to one of our local nurseries to scout around for winter goodies. As soon as we arrived, each of us meandered off in our own individual directions following our garden interests.
I ran off to the vegetable section and immediately found 2 flats of fava beans. I remembered seeing the robust fava bean plants in my mother-in-law's garden as well as the vegetable gardens of The Napa Valley Reserve, during our Garden Conservancy tour last spring. As we gardeners know, planting fava beans as a winter cover crop can improve the nitrogen content of the soil or provide a spring harvest. I had promised myself I would plant them this year to benefit our soil.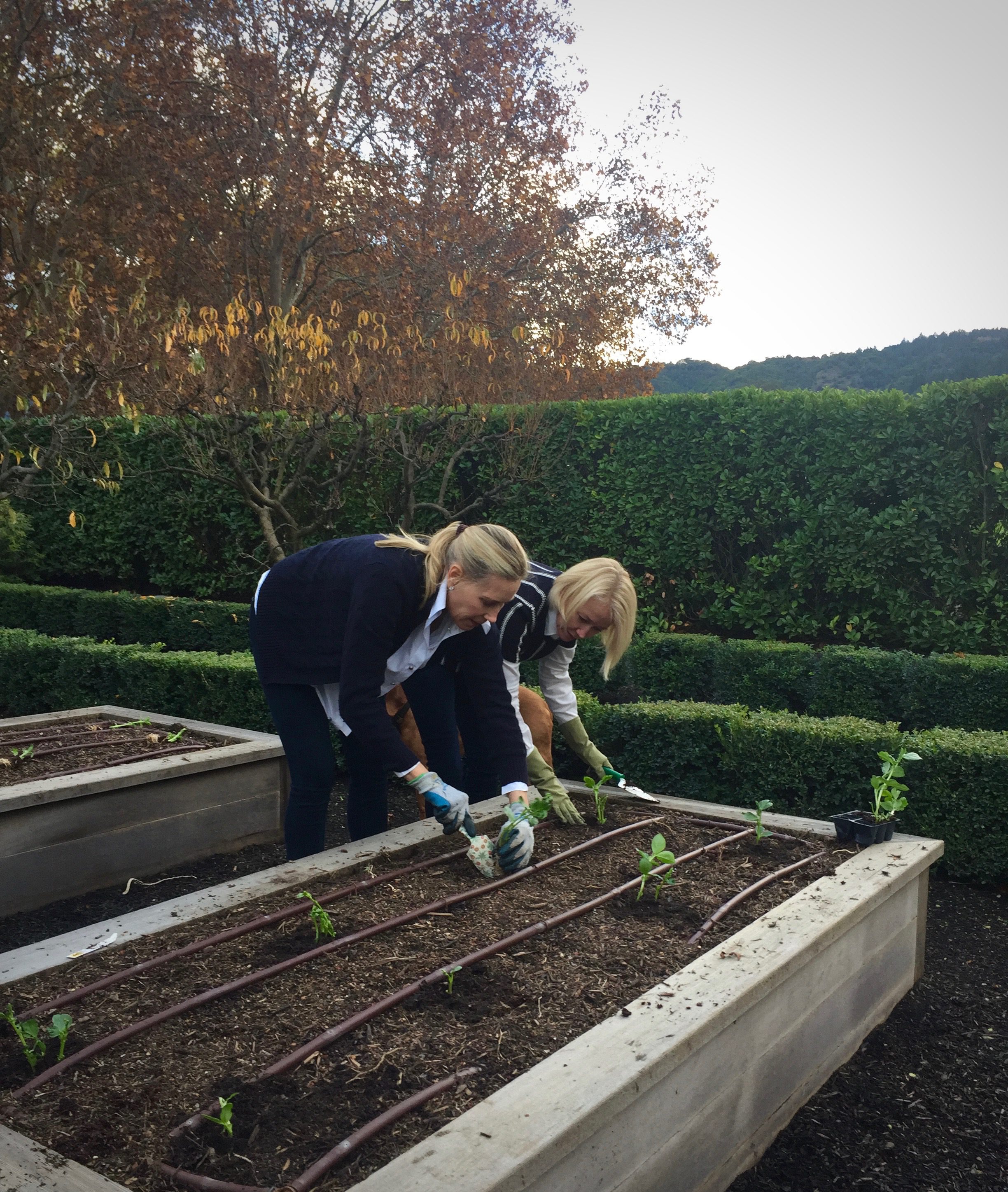 We brought them home and Susanne and I went quickly to work on filling up our boxes. Depending on which planting guidance you refer to, it is recommended to plant seeds between 4" - 12" apart from one another. Because we were planting starts rather than seeds and I only purchased two flats, we had to come up with our own scheme - placing them 18" apart. Some favas in each box are better than no favas, we decided.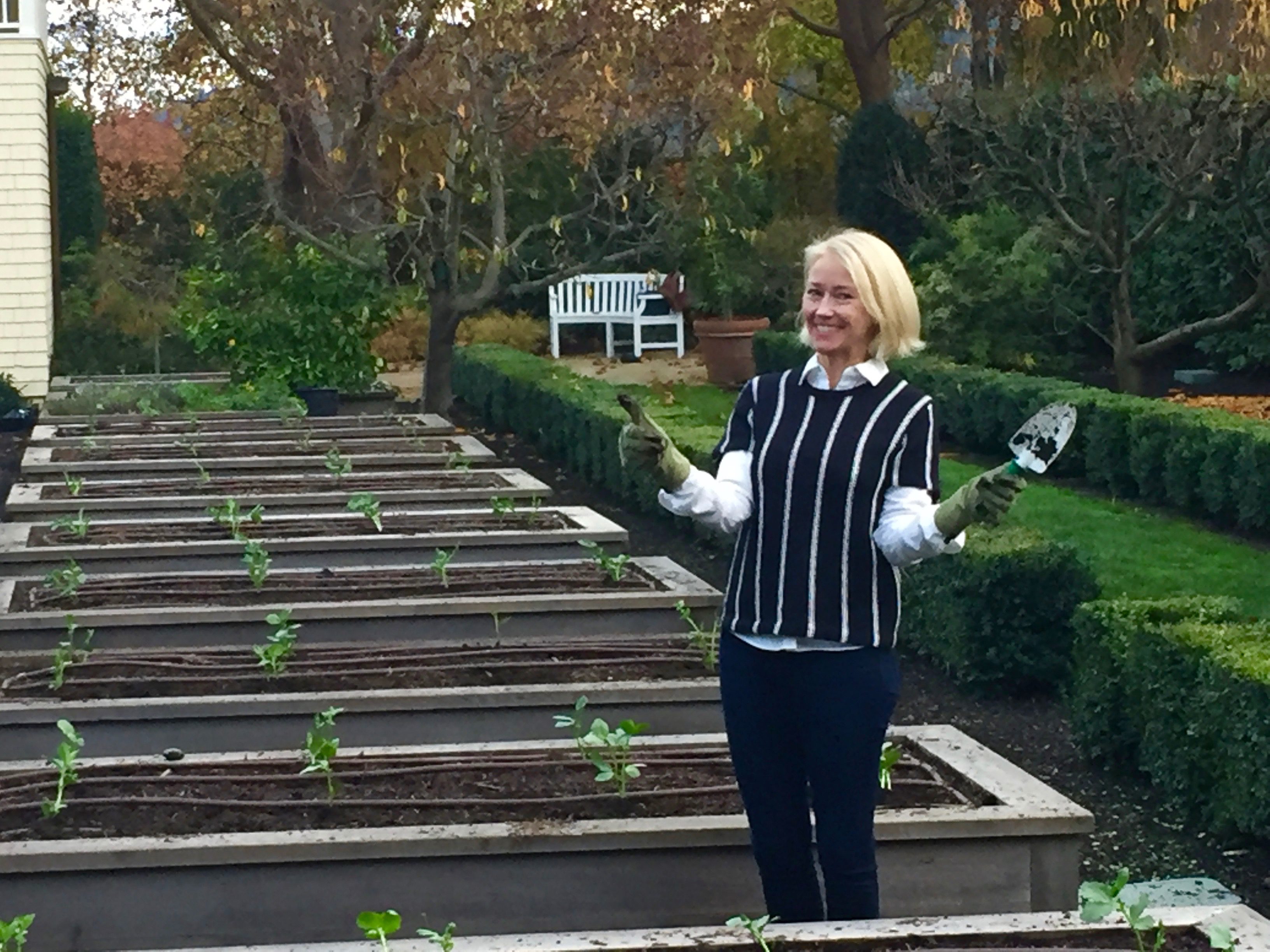 Thanks for a fun afternoon, all - especially my planting buddy Susanne! Buying and planting winter fava beans together was a really fun Thanksgiving family activity.
For a good overview of planting fava beans in your garden, check out this informative article in SF Gate.